TJ Kennedy
President and Chief Executive Officer
TJ Kennedy was appointed as our President and Chief Executive Officer and was elected as a director on July 20, 2020. Prior to joining Qumu, Mr. Kennedy had served since January 2019 as Chief Executive Officer and a member of the Board of Directors of Allerio, Inc., a telemedicine platform as a service (PaaS) company that provides lifesaving technology to public safety agencies. He was also one of the founders and principals of The Public Safety Network, a company focused on communications technology solutions to meet the mission critical needs of public safety, where he had served since January 2018. In addition, Mr. Kennedy served as the President of First Responder Network Authority (FirstNet.gov), which designed and oversaw the world's first nationwide 4G LTE wireless network dedicated to first responders, from July 2013 to January 2018. Prior to FirstNet.gov, he served as the President of JPS Communications, Inc., a subsidiary of Raytheon Company (NYSE: RTN), from November 2011 to July 2013. Mr. Kennedy also serves as a board member of multiple technology startup companies involved in public safety technology and mission critical communications. He received a Master of Business Administration degree from Johns Hopkins University and a Bachelor of Science degree from the University of Utah.
Mr. Kennedy's role as our Chief Executive Officer helps ensure a strong alignment between the board's directives and management's execution of these directives. Mr. Kennedy has demonstrated expertise in developing and leading strategic initiatives in emerging technologies that he will also contribute to the Board.
David G. Ristow
Chief Financial Officer
David G. Ristow was hired as our Chief Financial Officer on December 15, 2017 after serving as our interim Chief Financial Officer on a consulting basis from November 7, 2017. From April 2017 until November 2017, Mr. Ristow acted as Chief Financial Officer of Ascent Solutions, a consulting company delivering cybersecurity, cloud, IT strategy, and infrastructure enablement services. From July 2016 to April 2017, Mr. Ristow acted as Chief Financial Officer for eGrowcery, an international e-commerce software business. From January 2016 to June 2016, Mr. Ristow acted as the Chief Financial Officer of Noribachi, a manufacturer of high output commercial lighting solutions operating on an Internet Of Things platform. From 2012 to 2016, Mr. Ristow acted as Director of Investments for Eurovestech Plc. From 2007 to 2012, Mr. Ristow acted as Chief Financial Officer of KSS Retail, an international software business providing price optimization solutions to retailers throughout the world, which was sold in January 2010. Mr. Ristow has a B.S. in Accounting from the University of Southern California and began his finance career with Deloitte. Mr. Ristow is a licensed Certified Public Accountant (inactive status), active member of the CGMA and veteran of the USMC.
Nicole Manderscheid
Vice President, Human Capital
Nicole joined Qumu in 2018 with over 20 years of Human Resource experience in the technology industry. Prior to joining Qumu Nicole was the VP of Human Resources at RedBrick Health, and held the same position at ABILITY Network.
Eric Rudolf
Vice President, Marketing
Eric brings over 20 years of enterprise and SaaS technology experience in high-growth environments. Prior to Qumu, Eric built revenue-focused marketing and lead generation functions at firms like Solera Holdings, Identifix, RMC Learning Solutions and HighJump Software.
Michele Thomas
Vice President of Sales AMER
Michele holds over 20 years of enterprise experience, including leadership positions in both direct and channel sales. Prior to joining Qumu, Michele worked at West Digital Media and Ignite Technologies, and most recently was the North American Sales and Partner Engagement leader at Ramp.
Pete Blackhurst
Vice President of Sales EMEA
Pete brings over 18 years of experience in Enterprise Technology and SaaS, and has led numerous Sales teams across EMEA and APAC. Prior to joining Qumu, Pete worked at Smart Communications, Sterling Technology and Hutchinson Telecom (Australia).
Chad Sears
Vice President, Customer Success
Chad leads our professional services, cloud operations, and support teams. Prior to joining Qumu, Chad has led account management, support and services for enterprise software providers like Genus, ViewCast, Stellent, and Ancept.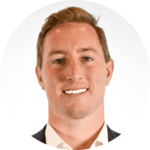 Max comes to Qumu from DocuSign where he led Legal for the UK and covered their Enterprise deals in EMEA. Prior to DocuSign he worked for both DXC Technology and Robert Walters PLC and trained at US law firm Squire Patton Boggs LLP. Max is fluent in Spanish and proficient in French.