TJ Kennedy
President and Chief Executive Officer
TJ Kennedy was appointed as our President and Chief Executive Officer and was elected as a director on July 20, 2020. Prior to joining Qumu, Mr. Kennedy had served since January 2019 as Chief Executive Officer and a member of the Board of Directors of Allerio, Inc., a telemedicine platform as a service (PaaS) company that provides lifesaving technology to public safety agencies. He was also one of the founders and principals of The Public Safety Network, a company focused on communications technology solutions to meet the mission critical needs of public safety, where he had served since January 2018. In addition, Mr. Kennedy served as the President of First Responder Network Authority (FirstNet.gov), which designed and oversaw the world's first nationwide 4G LTE wireless network dedicated to first responders, from July 2013 to January 2018. Prior to FirstNet.gov, he served as the President of JPS Communications, Inc., a subsidiary of Raytheon Company (NYSE: RTN), from November 2011 to July 2013. Mr. Kennedy also serves as a board member of multiple technology startup companies involved in public safety technology and mission critical communications. He received a Master of Business Administration degree from Johns Hopkins University and a Bachelor of Science degree from the University of Utah.
Mr. Kennedy's role as our Chief Executive Officer helps ensure a strong alignment between the board's directives and management's execution of these directives. Mr. Kennedy has demonstrated expertise in developing and leading strategic initiatives in emerging technologies that he will also contribute to the Board.
Rose Bentley
Chief Operating Officer
Rose is responsible for overseeing global operations and implementing the strategic growth plan for Qumu. Her experience and leadership most recently at Teradata and Cisco have been focused on developing and partnering to deliver technology-driven business solutions and services, optimizing go-to-market performance, providing a seamless customer experience, and driving profitable revenue growth.
Andi Mann
Chief Technology Officer
Mann has more than 30 years of experience leading digital transformation efforts for major technology companies, including BMC Software and CA Technologies. Most recently, Mann served as chief technology advocate for Splunk, where he drove the company's machine learning-focused business growth and product innovation through SaaS transformation, agile development, cloud operations, data and analytics, and cyber security.
Chad Sears
Chief Customer Success Officer
Chad leads our professional services, cloud operations, and support teams. Prior to joining Qumu, Chad has led account management, support and services for enterprise software providers like Genus, ViewCast, Stellent, and Ancept.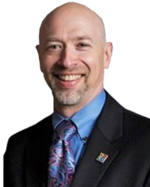 Jason Karp
Chief Commercial Officer / Chief Counsel
Jason brings nearly 30 years of legal, compliance and executive experience in both corporate and public enterprises. Jason's has significant experience in telecom, media, XaaS technology and public safety, and earned a J.D. from New York University School of Law.
Jen Dimas
Chief Marketing Officer
Jen has held leadership positions at high-growth, B2B enterprise software companies like Gigster, Plex, Demandbase, Egnyte, and Polycom. She is passionate about understanding the global market and in creating and maintaining connections—with customers, prospects, investors, influencers, employees and partners.
Alex Kottoor
Senior Vice President, Global Sales
Alex brings 18+ years in enterprise software and SaaS. Serving in roles spanning sales leadership to CEO, Alex has built and scaled teams, strategy, partnerships and revenue at tech companies like ANDE Corporation, SceneDoc (acquired by Tyler Technologies) and CDW.